Fendt, Deutz and John Deere passenger seat
The perfect alternative to the standard seat

Pleasant seating comfort
with the smallest possible width when folded up

Suitable for all co-drivers
from small to large

Uncomplicated installation
Installation takes between 5 to 15 minutes
Let children and adults ride safely and comfortably on the tractor
High quality stored folding mechanism
Gas pressure damper for quick and safe folding; Thanks to the dead center articulation points, the seat remains folded up and down. (No folding up if the passenger briefly lifts off the seat.)
Pleasant seating comfort
Two large rubber buffers on the underside of the seat and the high-quality foam on the seat surface and on the backrest inclined 3 ° to the rear ensure the best seating experience
Purchase requests on request
Company logo, lettering, seam color, synthetic and real leather in the best quality and tanning / dyeing or any fabrics available on request
Easy construction
Use of the original attachment points and the original belt + belt lock
Send Request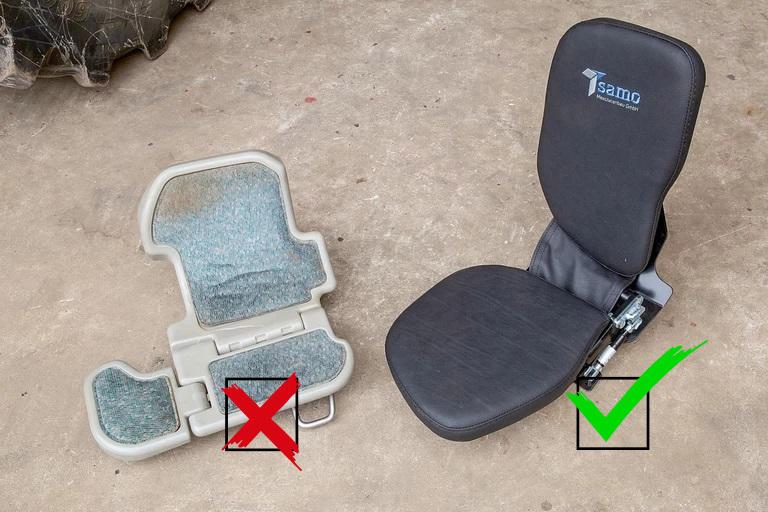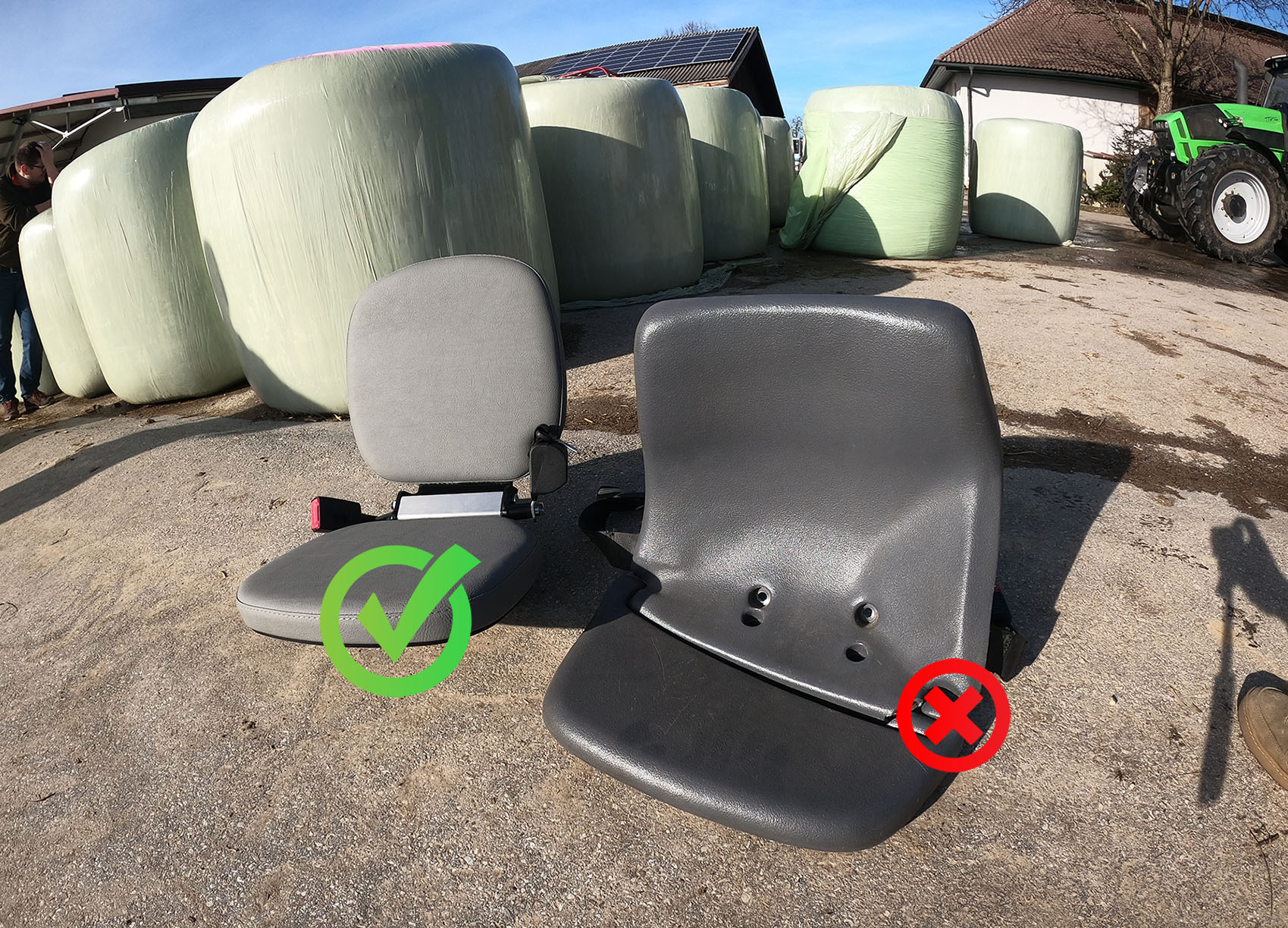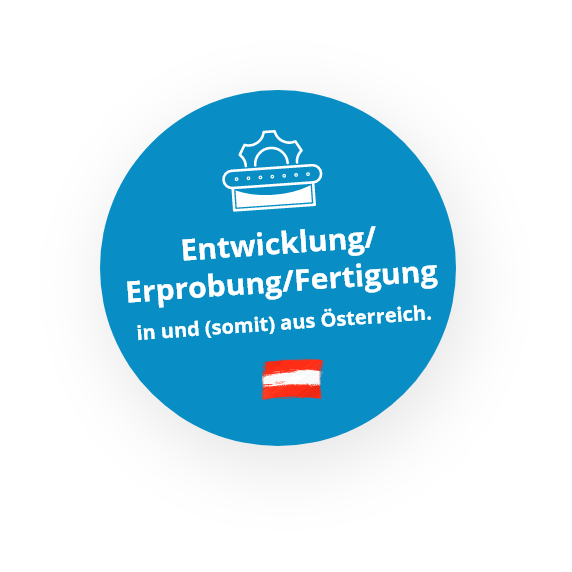 Suitable for the following FENDT models
Farmer:
409, 409NA, 410, 410NA 411, 411NA, 412, 412NA
Favourite:
711, 711NA, 712, 712NA, 714, 714NA, 716, 716NA, 918NA, 920NA, 924NA, 926NA
Variable:
207, 208, 209, 210, 211, 309, 309 SCR, 310, 310 SCR, 311, 311 SCR, 312, 312 SCR, 313 SCR
Fendt:
411, 412, 413, 414, 415, 711, 712, 712NA, 714, 714NA, 716, 716NA, 718, 718NA, 815, 815NA, 817, 817NA, 818, 818NA, 820, 820NA, 920, 920NA 924NA, 924, 926NA, 926, 930NA
Available for many Deutz Fahr Agrotron models
Deutz Agrotron TTV models from 2010 to 2013
Agrotron MK1 series
Agrotron MK2 series
Agrotron MK3 series
Agrotron MK2 / 3 successor "New"
Available for many John Deere models
Send us your model name in an inquiry and we will advise you individually.
Our customers love it
See it in action Any Questions?
NOW direct offer
catch up!
Contact us and fill out the
Fields as follows. We'll get in touch
as soon as possible with you.