SIMPLE - ROBUST - VARIABLE -
LOW-MAINTENANCE - HIGHLY EFFICIENT
VarioCHOP
SIMPLE - ROBUST - VARIABLE -
LOW-MAINTENANCE - HIGHLY EFFICIENT
AWARDED WITH THE
SILVER MEDAL -
AGRITECHNICA 2019
WORLD FIRST!
BANDWIDTH ADJUSTMENT
Up until now it was extremely difficult to adapt the hoe to
that you can use it to chop the plant.
With our patented innovation do that
Changes either electro-hydraulic or mechanical
in no time.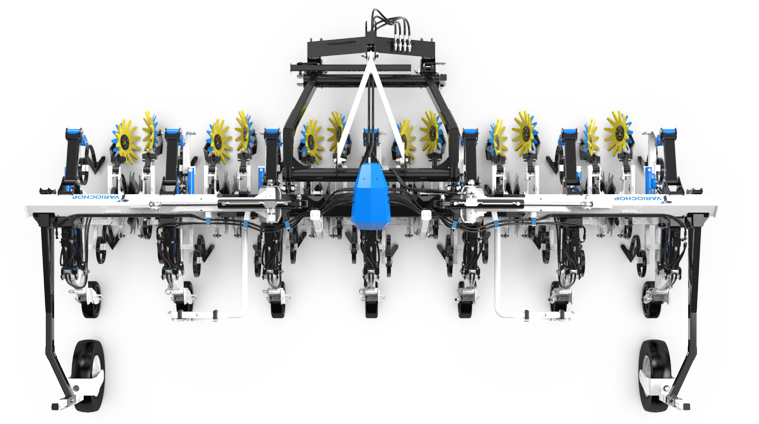 The solution
The solution for herbicide free work or savings from
up to 50% of the herbicide costs possible. Partly through that
This results in hooks on the plant that are accurate to the centimeter many advantages:
Chopping down to the centimeter is possible
Adaptation to different development stages of the plant
The hack bandwidth can be changed at any time
Combination with camera system possible
Adapt quickly to weather conditions
Reduce weed pressure directly on the plant
Reduce the time for manual chopping -> reduce labor costs
No adjustment errors - our patented system avoids adjustment errors
of the elements and ensures the correct spacing
Would you like more information?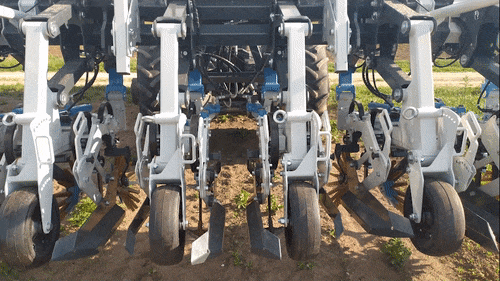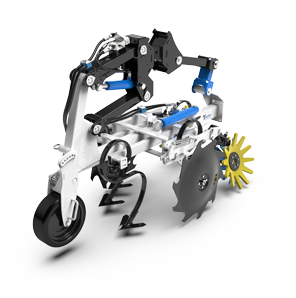 row spacing
All row spacings between 45 - 75 cm possible

Considerable time savings
with the patented "bandwidth adjustment"
"Multitool"
Easy attachment for
Finger hoe, harrow

Universal recording
for finger picks and
crop protection discs

main emphasis
next to tractor
.

Optional
Goosefoot shares or
Cutting shares
(height adjustable)
Element feeler wheels
Simple and precise
To adjust

Robustly built
for high
hectare performances
No grease nipples
maintenance-free

Ideal for
Beets, corn,
Pumpkin, soy etc.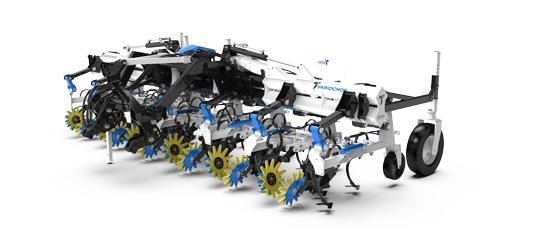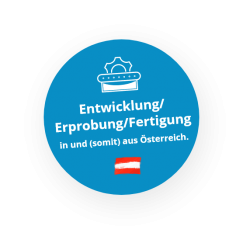 World novelty of the "belt width adjustment" - electrohydraulically (from the cab) or mechanically
Easy, very quick option to hoe directly on the plant
Significant reduction in herbicide cost
Anti-erosion, soil aeration, increase biological activity
High quality combined with optimal weight
High area coverage thanks to working speeds of up to 19 km / h
Hardox or Martmetall cutting shares
Revolutionary tine suspension with double springs
Very good view of the hoe
Designed for combination with camera systems
Other tools can be easily set up - finger hoe, harrow, ... low-wear, stable design of all elements
Use the greatest innovation in chopping technology!
CONTACT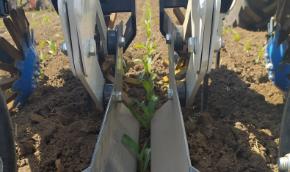 Variable bandwidth
Always perfectly adjusted tape!
Set bandwidth from the cabin!
2x plant protection element, 2x finger hoe, 3x to 5x shares
Sophisticated kinematics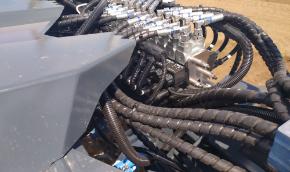 HeavyDuty
Put an end to worn-out chopping technology!
Perfect move in
Fanned out array
Heavy-duty mechatronics
User-friendly
From users for users
Unobstructed view of the row of plants
User-friendly design
Plant protection elements can be limited in height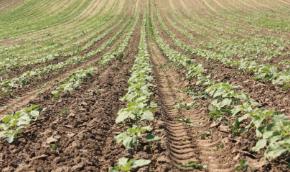 Extreme conditions
In reality, you rarely find loose fields with few weeds.
Best penetration for hard ground conditions
Unobstructed view of the row of plants
Bandwidth adjustment from the cabin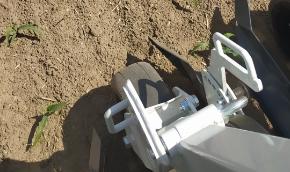 adaptable
Adaptable to new cultures or weather conditions.
Perfect move in
Fanned out array
Heavy-duty mechatronics
Increase Performance
Increase in area performance.
Thanks to the stability, precision and the clear view always exactly where it is needed.
We have yours
Aroused your interest ?!
Contact one of our salespeople if you want to find out more and for your individual offer.
Be part of the hacking revolution.
Our sales managers have a lot of experience and look forward to providing you with comprehensive advice.
SAMO mechanical engineering -
About Us
We are looking for a challenge to meet it with our experience, our specialist knowledge and the existing clout. This attitude - paired with the ongoing confrontation of complex problems - creates our drive. Any Questions?
NOW direct offer
catch up!
Contact us and fill out the
Fields as follows. We'll get in touch
as soon as possible with you.

OPENING HOURS
Monday - Thursday
06:00 - 16:30 CET